Hammurabi?
Hammurabi was the ruler of ancient Babylon (795 to 750 BC). One of his most significant accomplishments was to have the oral laws and traditions written down and put on public display.
All written laws and professional codes trace their roots back to Hammurabi's Code.
Why Hammurabi?
Hammurabi's Code was the first instance of written standards. Every operation must be guided by policy, standards and operating practices.
Well documented standards and regular audits ensure the safety of those in the system and allow the most efficient use of resources.
Fewer accidents and efficient operations are achieved by design.
IMO Audit Scheme
Hammurabi has developed and delivered workshops to assist Administrations understand the requirements of the Audit and to provide guidance on the completion of the pre-audit questionnaire.
One-day workshop on Voluntary Audit process and requirements.
Five day workshop for Administration personnel tasked developing the response to the Pre-Audit Questionnaire.
In addition to the workshops, Hammurabi can assist administrations with administration set up, operation, policy development and assessment against IMO guidance.
Background:
In December 2005 the International Maritime Organization (IMO) approved a resolution for conducting voluntary audits of Maritime Administrations as to how they implement five major IMO conventions: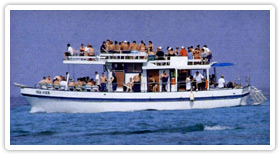 Safety of Life at Sea (SOLAS)
Maritime Pollution (MARPOL)
Standards of Training, Certification and Watchkeeping (STCW)
Load Line
Tonnage Convention
Collision Regulations
The purpose of the audits is to confirm that a proper Maritime Administration exists and is exercising the responsibilities of the convention in a clear and consistent manner.
Major pre-audit work is required by compiling relevant information and completion of the pre-audit questionnaire.
In December 2009 the IMO approved a resolution that will make the Audit Scheme mandatory commencing in 2015.